Projecting Twitter On A Wall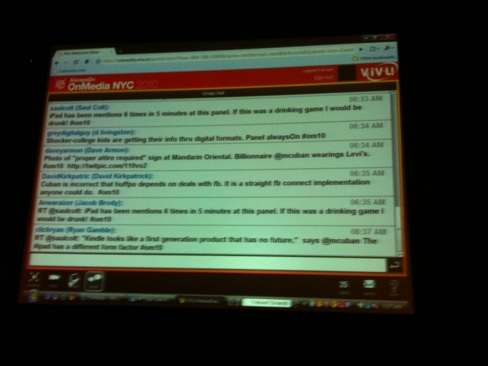 Picture of Twitter stream projected at the OnMedia Conference in a branded frame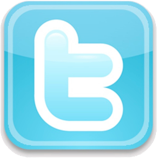 Here's a neat trick:  You're running a conference, so you give out a hash tag. Wouldn't it be cool if you could show off everyone who's twittering about your conference to everyone else in the room?
There are several services that will do this.  An industrial-grade solution is called Vivu.tv, which requires a subscription.  It's pictured above (from the OnMedia NYC conference).  However, you can do the same thing for free, and very effectively, using Twitterfall.
One great use of this technology:  To allow people to post questions of a speaker or panel using the Twitter hash tag.  It lets people ask questions without interrupting, and Twitter broadcasts and memorializes the questions, giving you great social networking and SEO benefits.