How I'm using AI as an Airbnb host to generate in-depth 5 star reviews from guests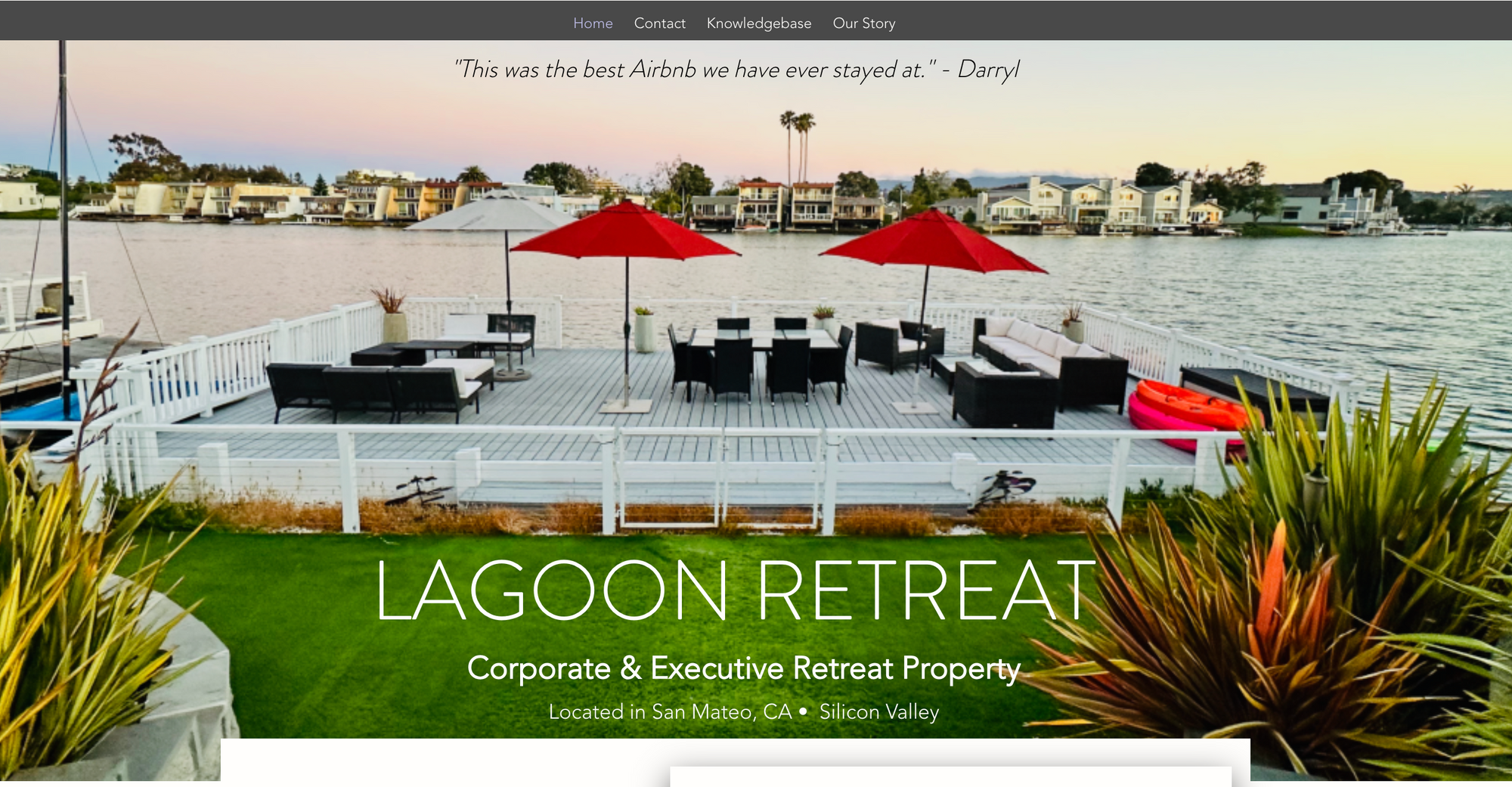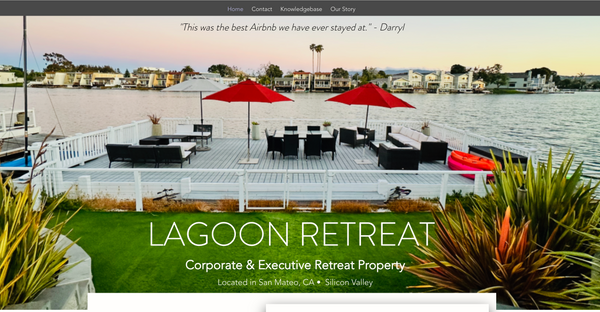 I'm the CEO of Storytell.ai, an AI startup based in the SF Bay area. I'm also the owner & host of the Lagoon Retreat, a corporate/executive retreat property.
I'm using my startup Storytell to create really effective draft reviews for my guests that have been leading to 5 star in-depth reviews. I wanted to share how I'm doing it – and if you're a host (or a guest!) how you can as well. It's quite easy!
The Final Product: An In-Depth 5 star Review
This is the holy grail as a host – a detailed five star review! These are the types of detailed reviews my guests are leaving – and they're drafted for the guest by AI.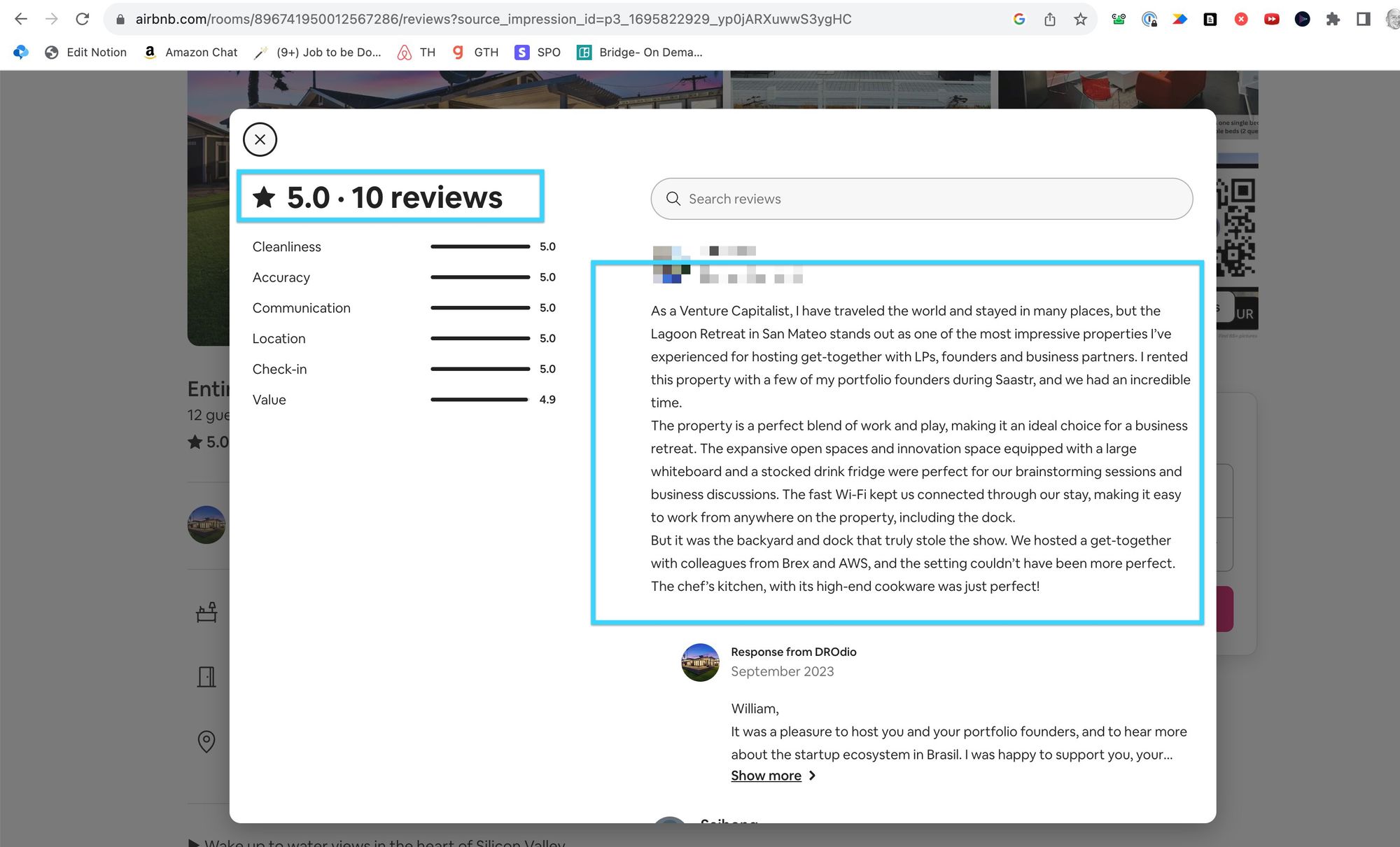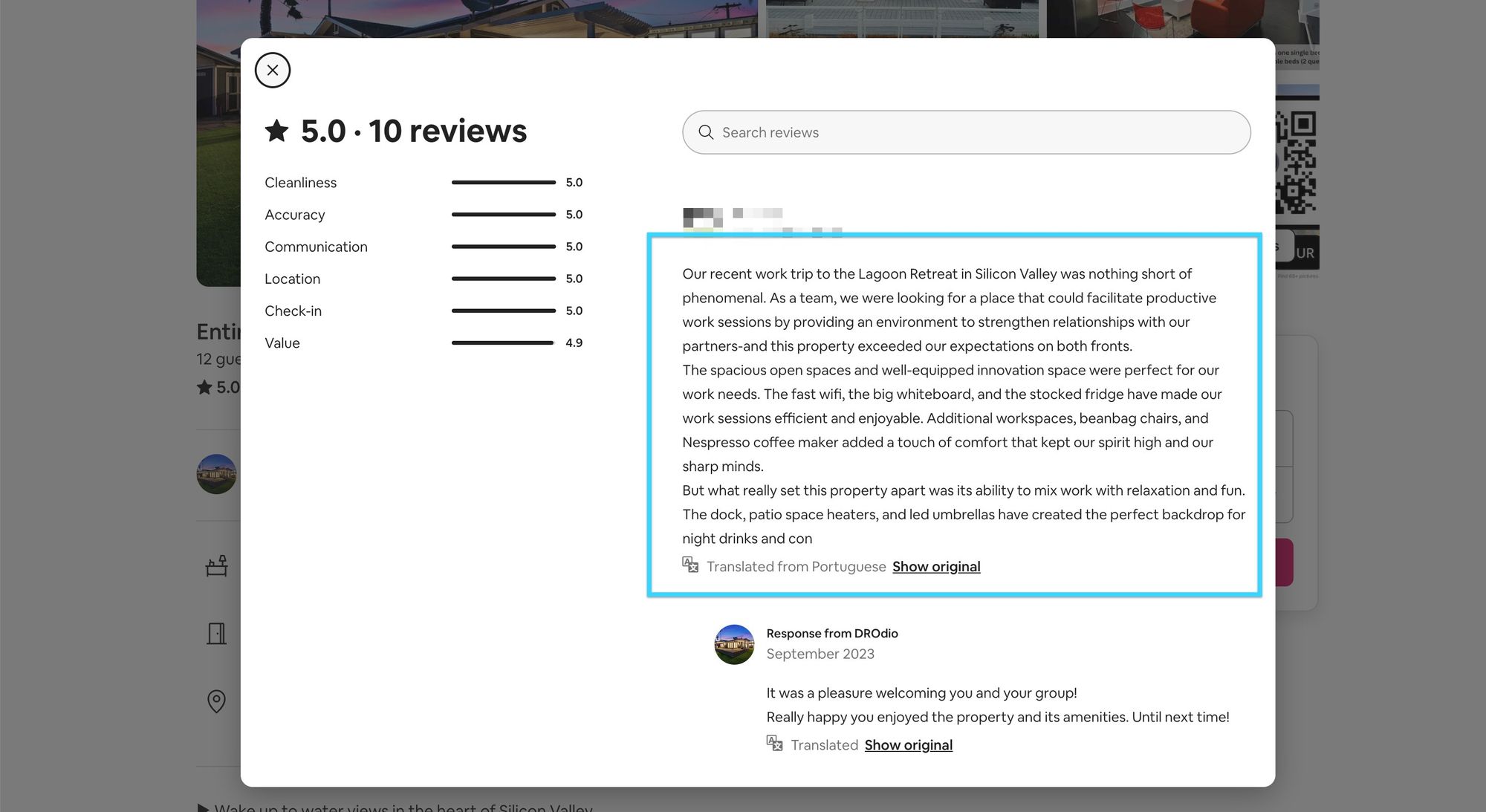 How to Achieve this as an Airbnb Host:
First, download and install the Storytell Chrome Extension from the chrome app store and create an account.
Next, you'll need to know a bit about your guest's stay. I ask them to fill a quick survey out when they book with me that asks a few questions. Here's a screenshot: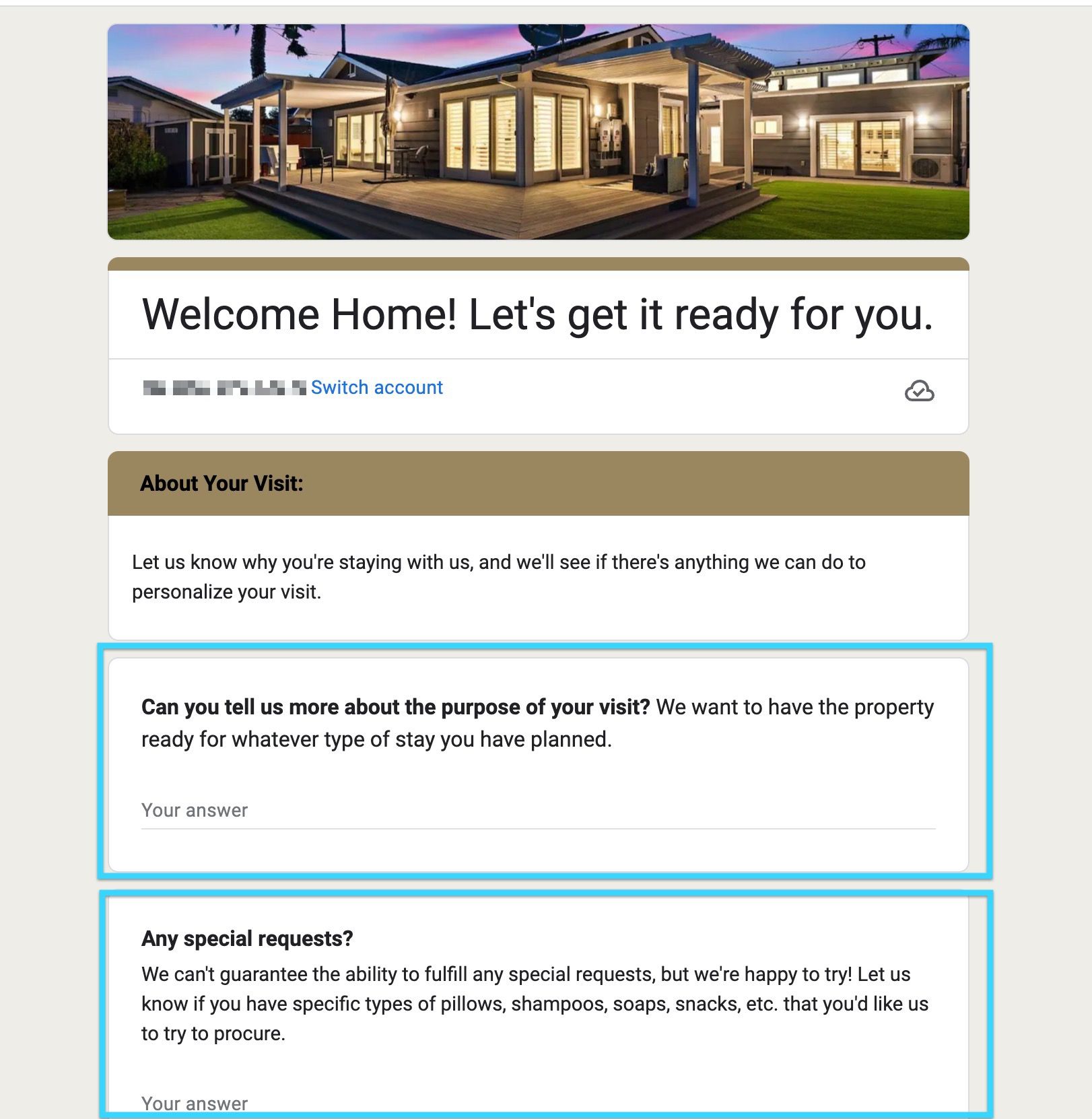 Pro-tip: The way I get every single guest to fill this form out is by having configurable bedrooms (two of my bedrooms can be set up as a double twin setup or king setup, and in one room, I can put an optional air mattress). If you can create this kind of configuration option, you have a reason to send them the form before checkin, and your guests have a reason to fill it out.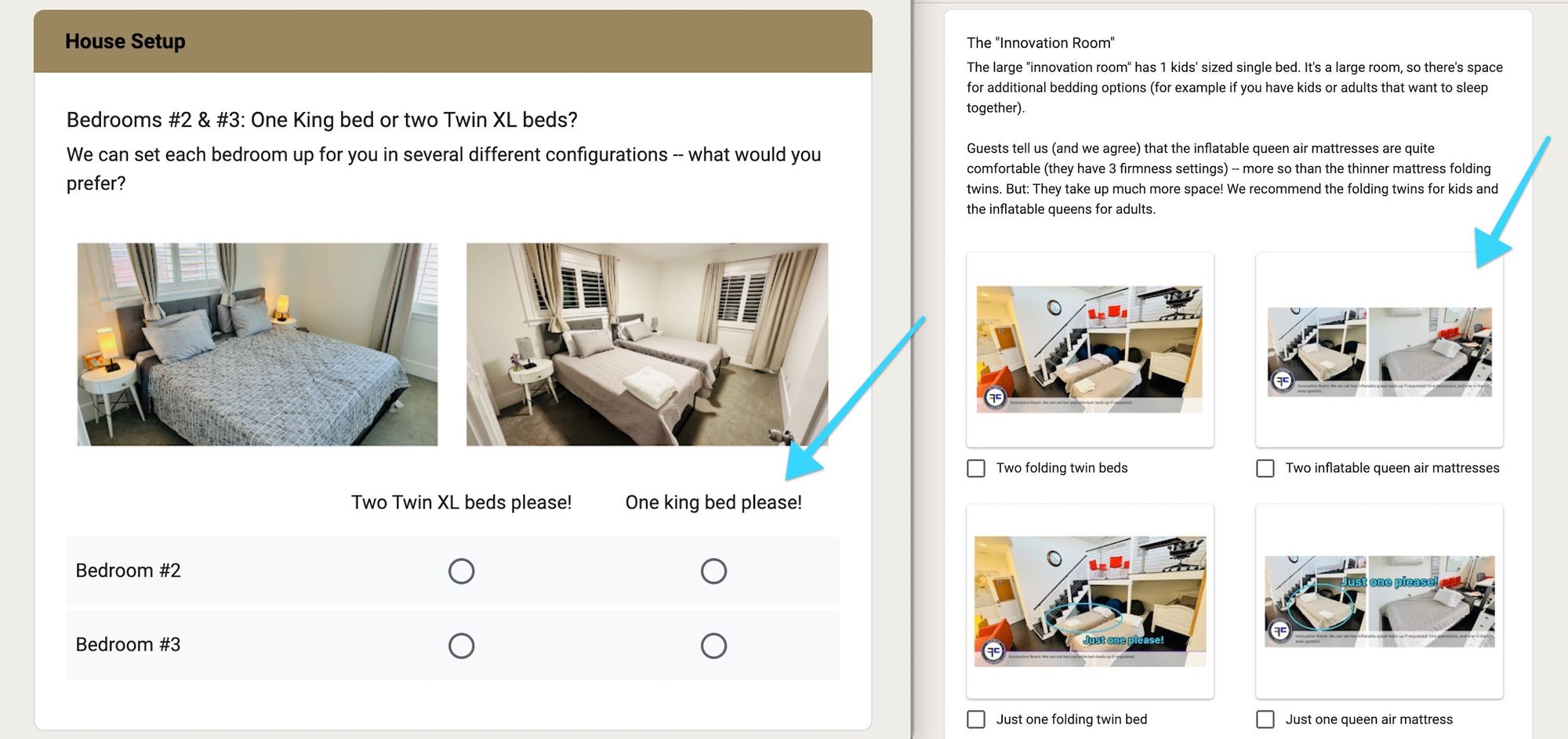 Now that you know about the guest's stay, you can create a draft review that's likely to resonate with the guest. Here's an example: I had a VC who stayed at my property. I knew they had a backyard get-together with their portfolio founders + Brex and AWS based on their answers in my form. So I just went to my property's Airbnb listing, opened up the side-panel Storytell Chrome extension, and wrote this prompt:
Write an in-depth review of this property from the perspective of a venture capitalist who had a get-together in the backyard with Brex and AWS. Emphasize how the backyard and dock features were conducive to a great outcome for the guests.
Storytell.ai will then write a draft review for you.
Importantly, the Storytell Chrome extension will read the content on the page it's on (in this case, my Airbnb listing), and work that into the review, making it extremely relevant!
Here it is in action as an example: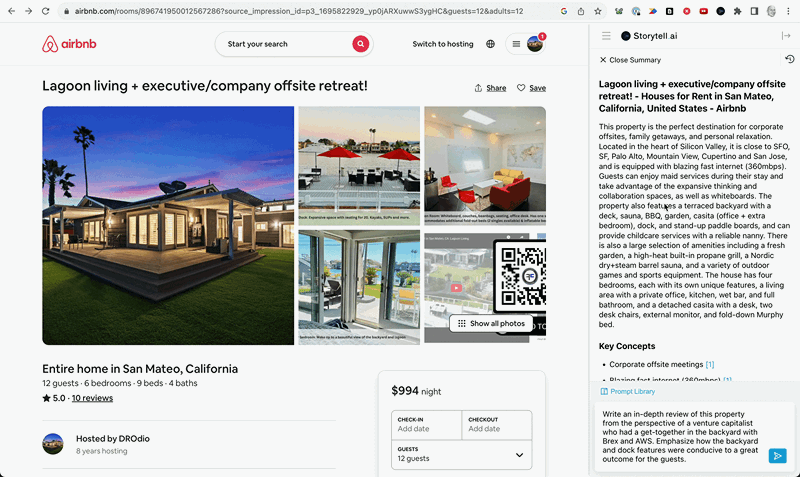 The next step is to send it to the guest right for them to edit to taste after they check out. Here's how I do that: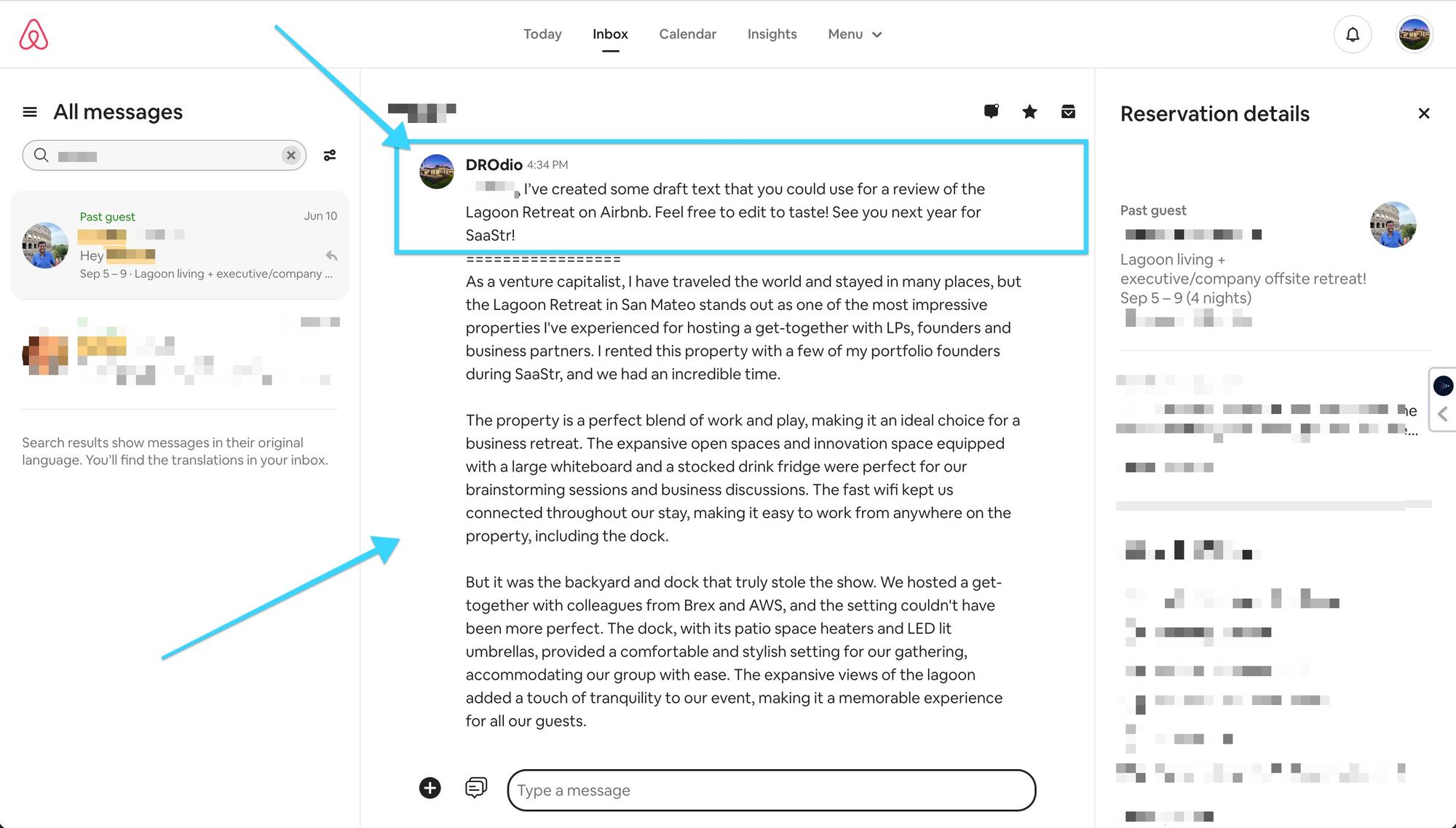 That's all there is to it! You're making it really easy for the guest to give you an in-depth review. Importantly, you still have to run a great Airbnb property. It's not guaranteed that the guest will give you a five star review. But I've found that the combination of really focusing on a great guest experience + giving them relevant draft content works about 95% of the time to lead to a fantastic host outcome.
You can also do this as a guest
Since I know how much hosts love great reviews, I also do this when I stay at Airbnbs. I just open up the Storytell Chrome extension on the Airbnb property page where I just stayed and run a similar prompt as above. Here's an example of a review I recently gave doing exactly that:
Here's the prompt I put into the Storytell Chrome extension: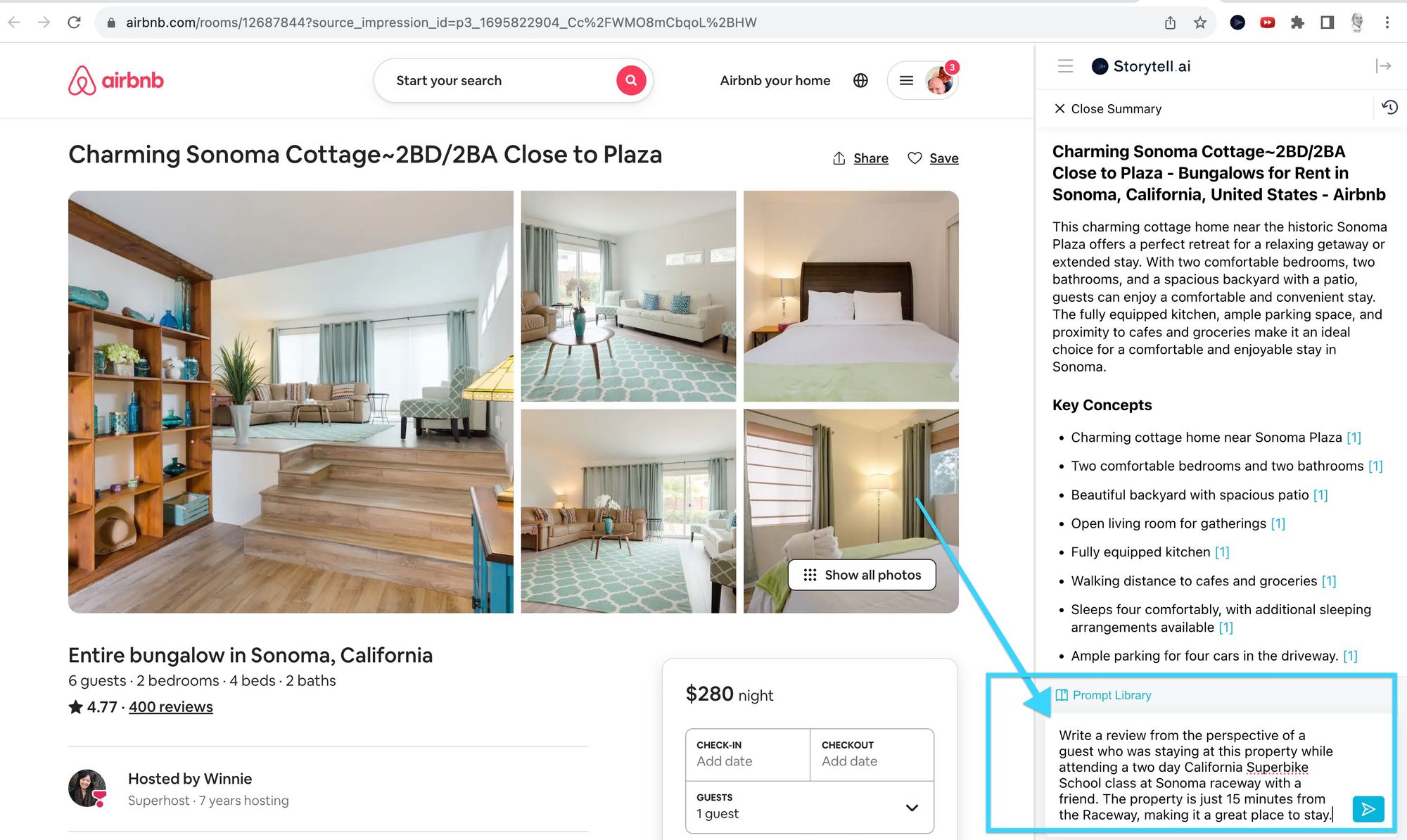 And here's me pasting the output from Storytell into the Airbnb review: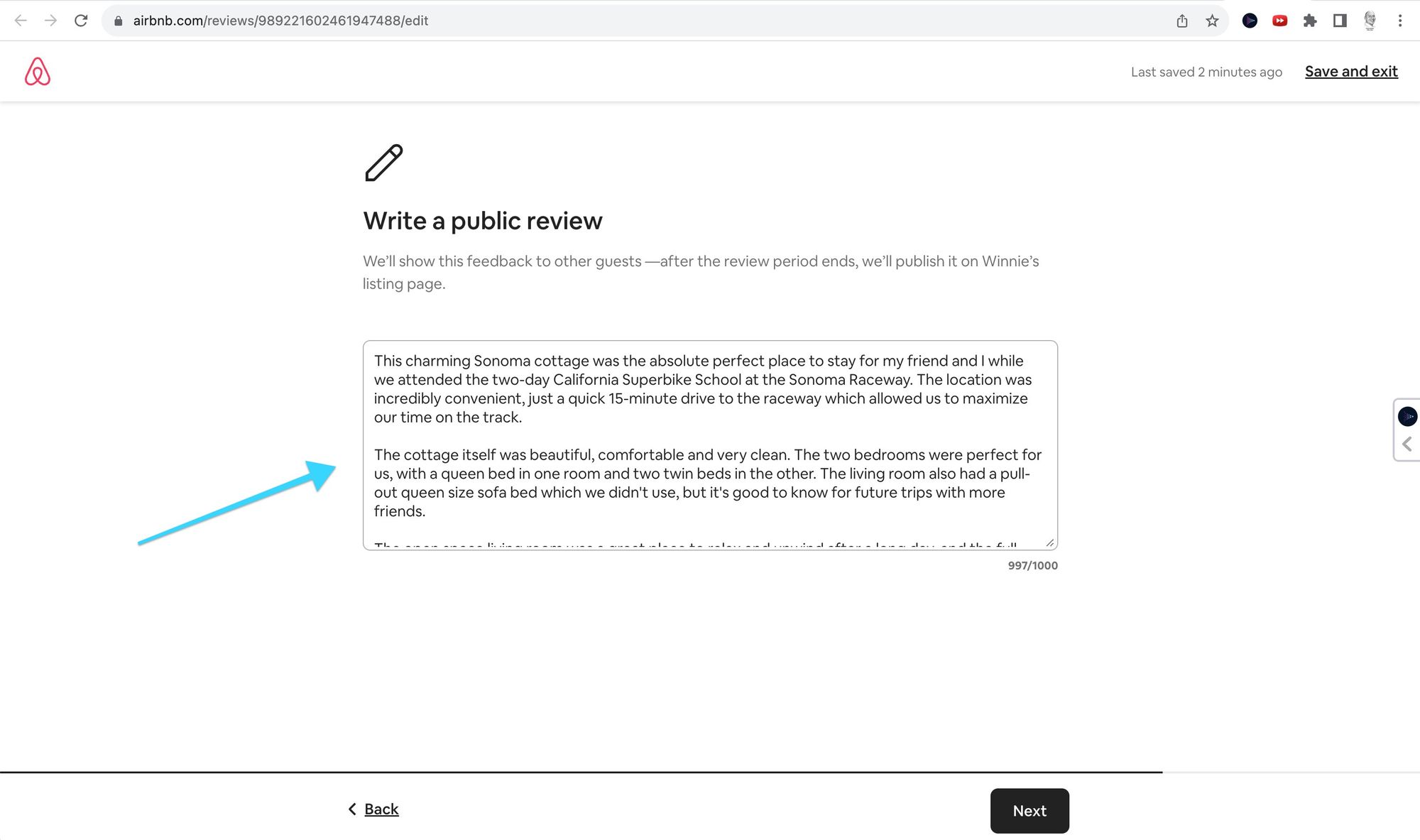 And here's the actual public review I left: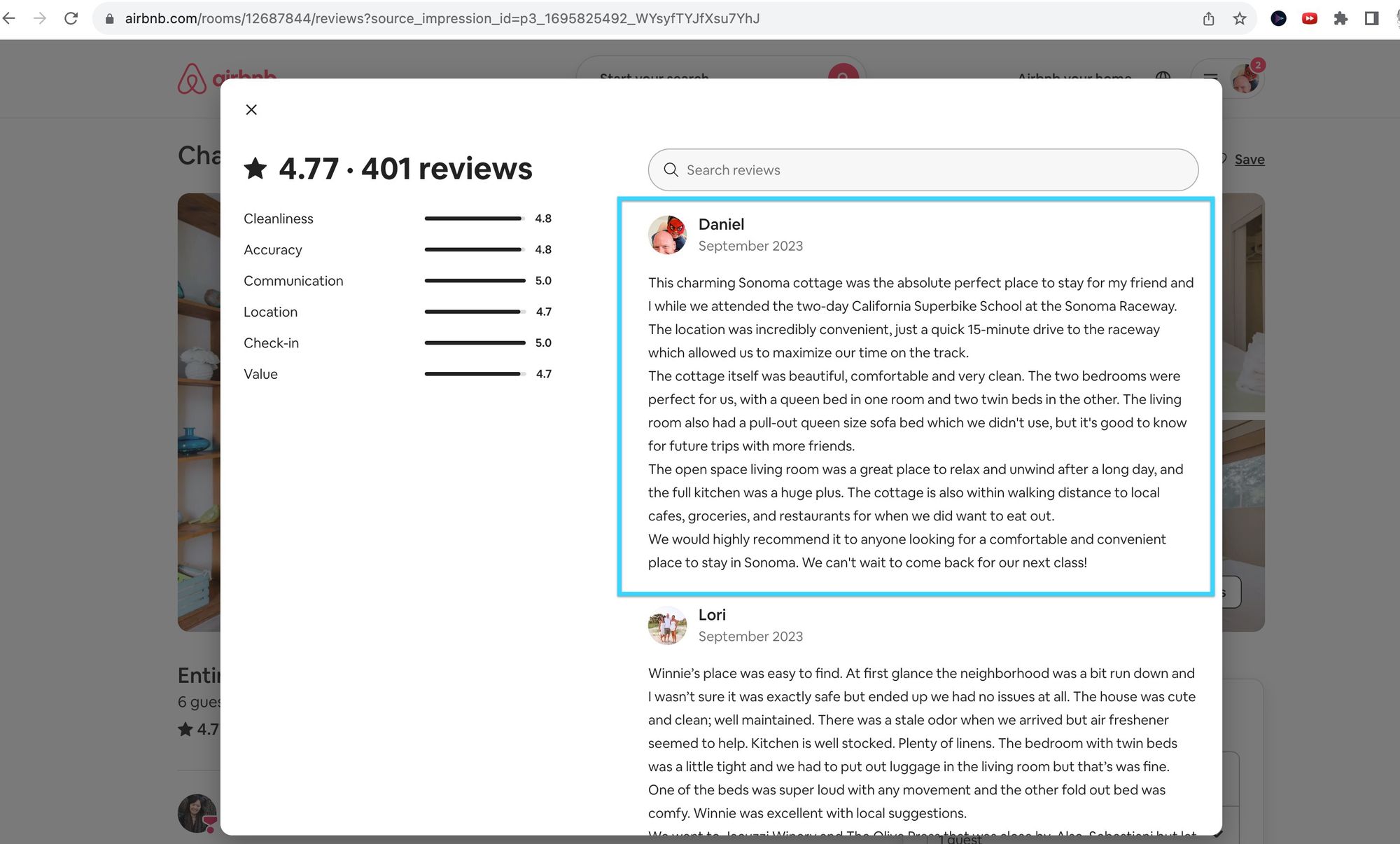 Give it a try as a host or a guest! And the Storytell Crew would love to hear your feedback on how we can make Storytell even better for you.