Fantastic panel at Canadian Music Week: Media on Tablets & Mobile Devices

As posted on the Socialize blog:
Socialize CEO Daniel Odio participated on a fantastic panel at Canadian Music Week titled "Media on Tablets & Mobile Devices," moderated by Anthony Bruno, Community Manager, digitalmusic.org at NARM.
Here's some insight from Daniel on the panel:
I just finished a great panel at CMW. On the panel was also Stephen Henrik of The Globe & Mail, Thom Cummings from SoundCloud, Michael Schneider of MobileRoadie and Ted Cohen of Tag Strategic. In addition to touching on topics such as APIs, how to leverage mobile, specific examples of what's working and what's not working, we discussed the meteoric rise of tablets as both consumption and creation devices, and how they compare to smartphones and other mobile devices. If you're interested in the mobile space and tablets in particular, definitely check the video out: It was a wide ranging and very useful hour.
Anthony did a fantastic job moderating and keeping the panel specific and relevant to the audience. He's one of the best moderators I've seen. Panels can often become very theoretical and it can be hard for participants to take solid actions away from the panels. As I've done in my previous panels, I always try to be very pragmatic with my advice and suggestions, and Anthony really ensured the audience left with useful insights. Well done.
Here's the full panel description: "Marshall McLuhan's "the medium is the message" message has never been more relevant. In a post desktop world of tablets and mobiles, content providers and companies have to literally think outside the box to factor how their content is experienced on different devices. Interactivity, portability and multi-platform integration are all important factors that will be analyzed. We'll also be looking at some killer apps, and how they've performed on different platforms."
Here's a video of the panel (and here's how & why I capture content):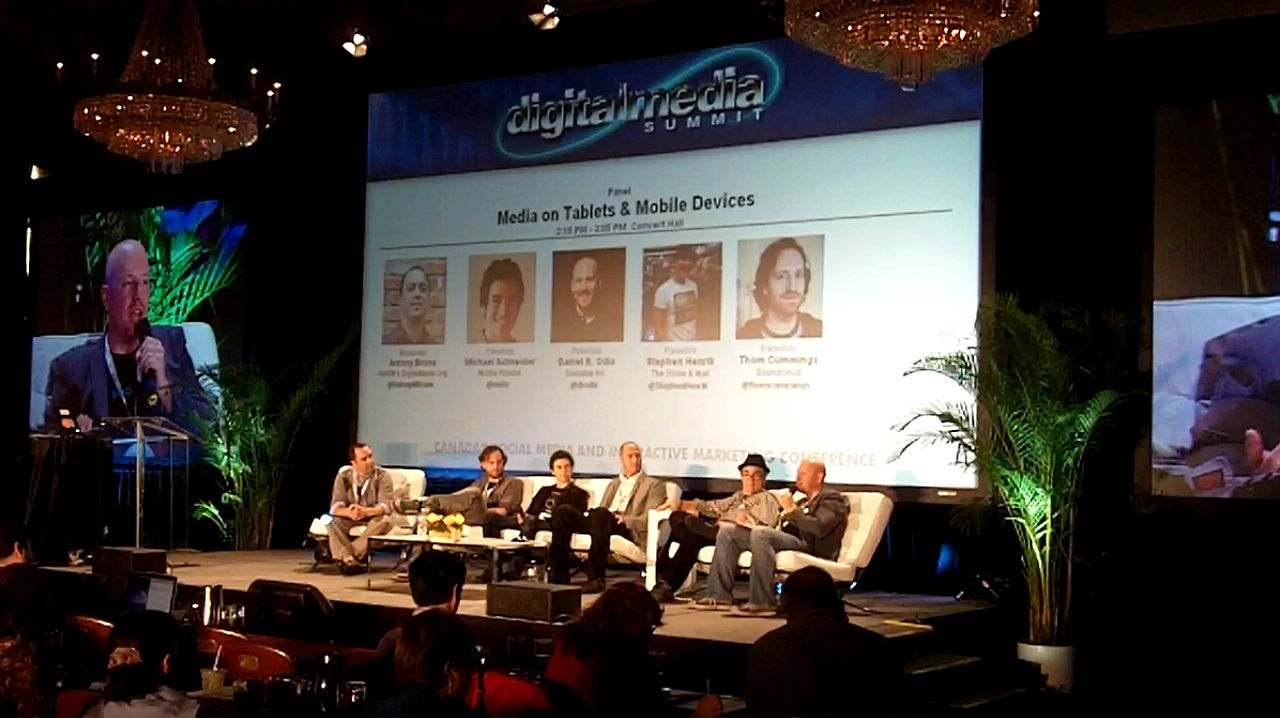 And here are a few more pics of the event, along with a mentoring session Daniel did: