Creating an "Instagram Life" Living Picture Frame


I've taken 105,038 photos in the past decade or so, and they're all tucked away in my Photos app. I wanted to find ways to liberate them from the archives to actually enjoy them, so over the past year I've been experimenting with ways to have those photos automagically show up in my life. Stitching memories into the fabric of the hustle & bustle of each day has become a really wonderful thing for our family, so I wanted to share how we did it. Here's what's worked well after a bunch of trial and error:
Create a Living Picture Frame:
Our household has never been into watching TV, but I recently bought a 75" TV to serve another purpose: As a dynamic picture frame. I set it up to display a rotating set of photos from a Photos album, and it's been absolutely awesome.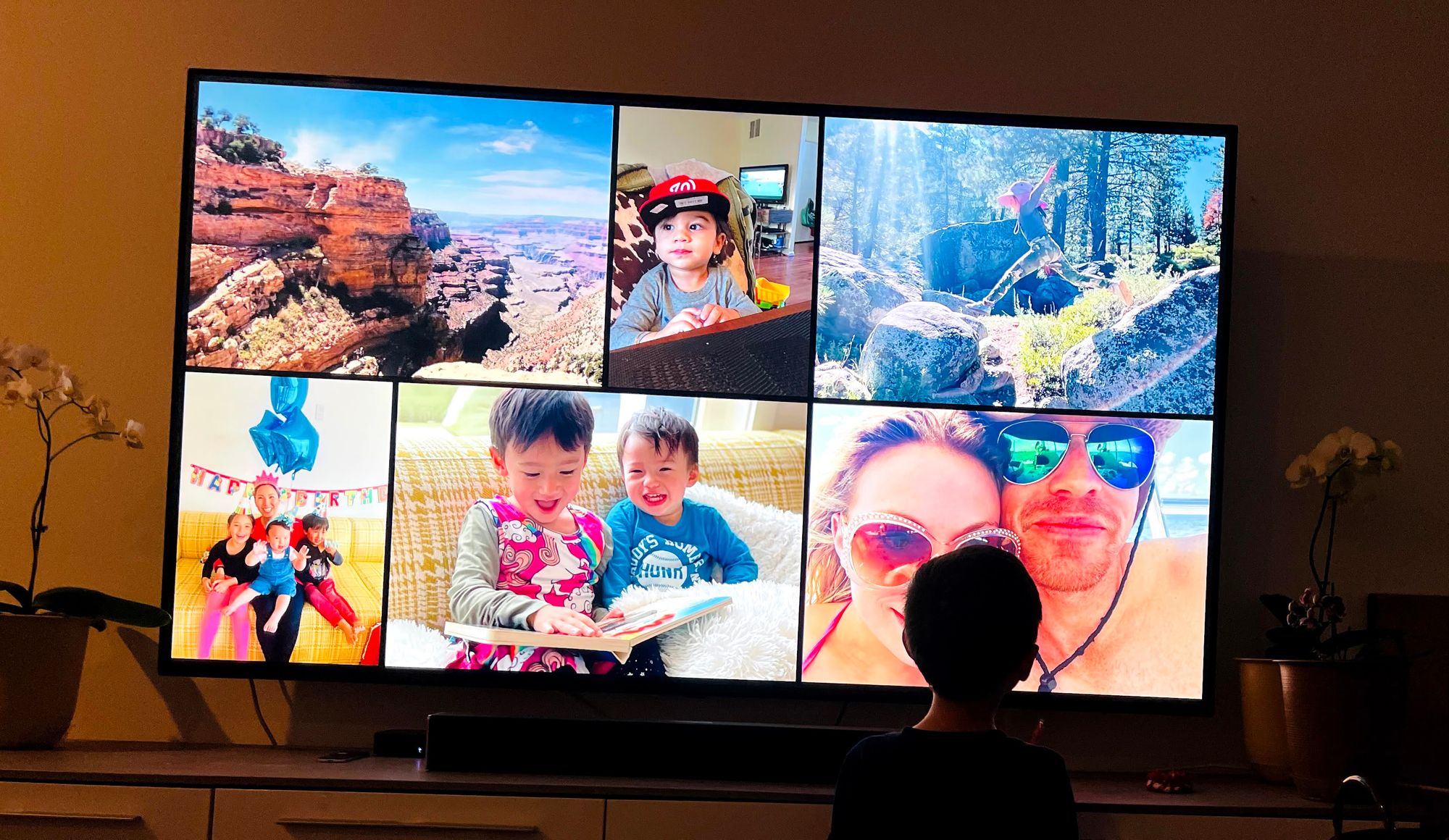 It's surprisingly tricky to get everything set up so it's automated enough to work without needing a lot of babysitting. Here's how we did it:
Step 1: Create a shared photo album in your iOS Photos app: We call ours the "Instagram Life" album because we joke that in the rotating series of photos, life looks so perfect and awesome all the time. By making this a shared album, all of your family members will be able to add photos to it, which will then show up on your TV automatically.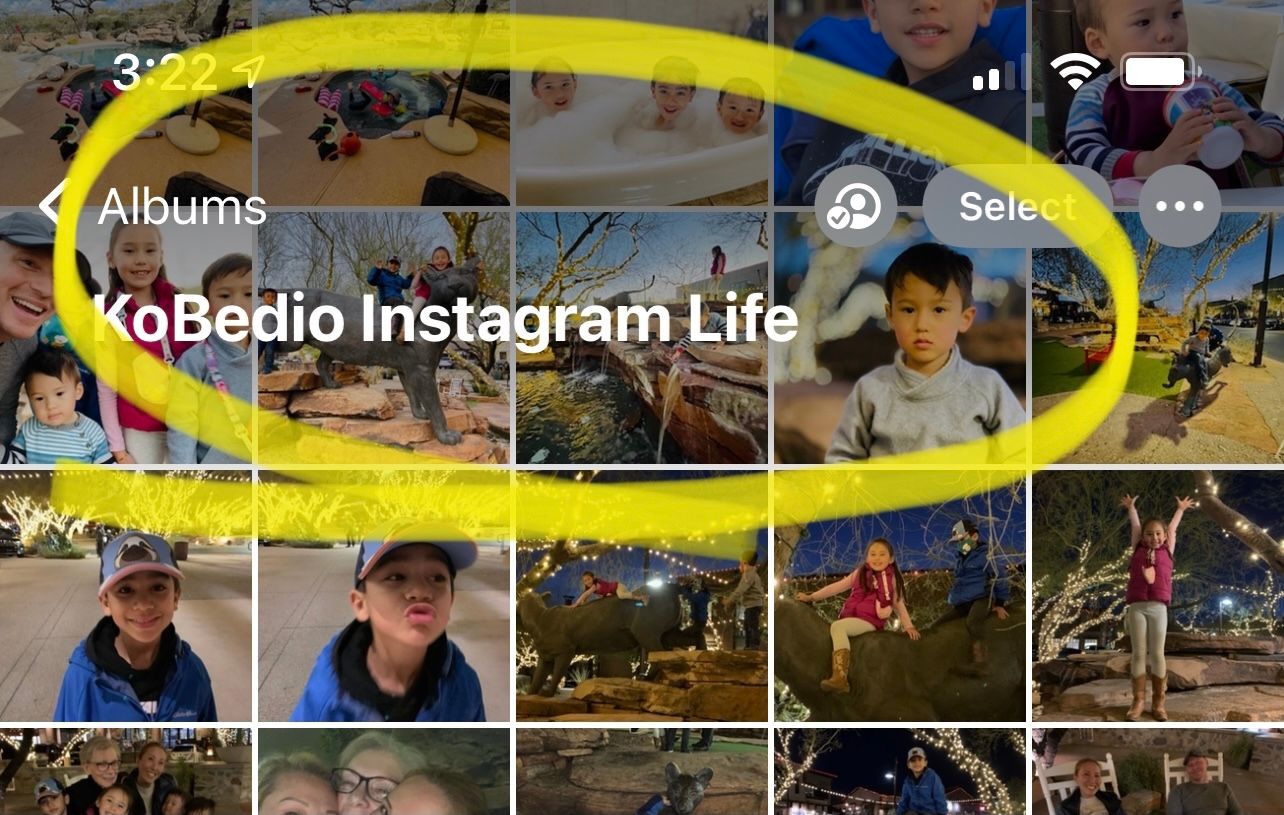 Step 2: Hook an Apple TV up to your TV
The AppleTV has the ability to show a Photos app album as its screensaver. Here are instructions on how to do it. This is the setting you'll want to choose: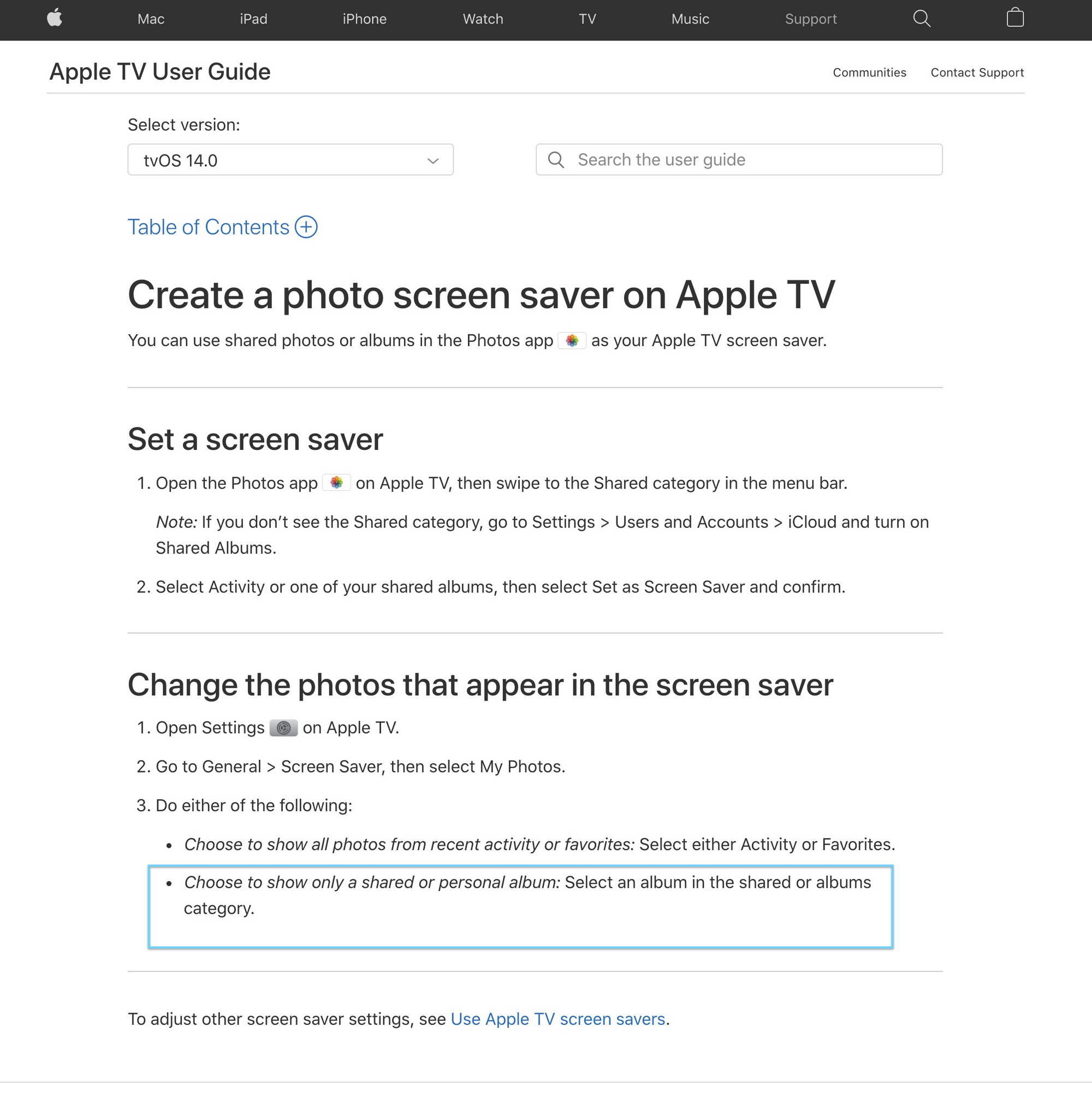 Step 3: Set the TV to stay on when unattended
This is actually surprisingly tricky, and it varies by TV manufacturer. I went through several TVs before I found this LG TV that does two things I needed:
1) It automatically turns on when the plug's power is turned on (many TVs don't do this – more on why this matters below)
2) You can turn the energy saver's "turn off if no interactions" feature completely off. It's buried in the LG menu under "Timer" but it's possible: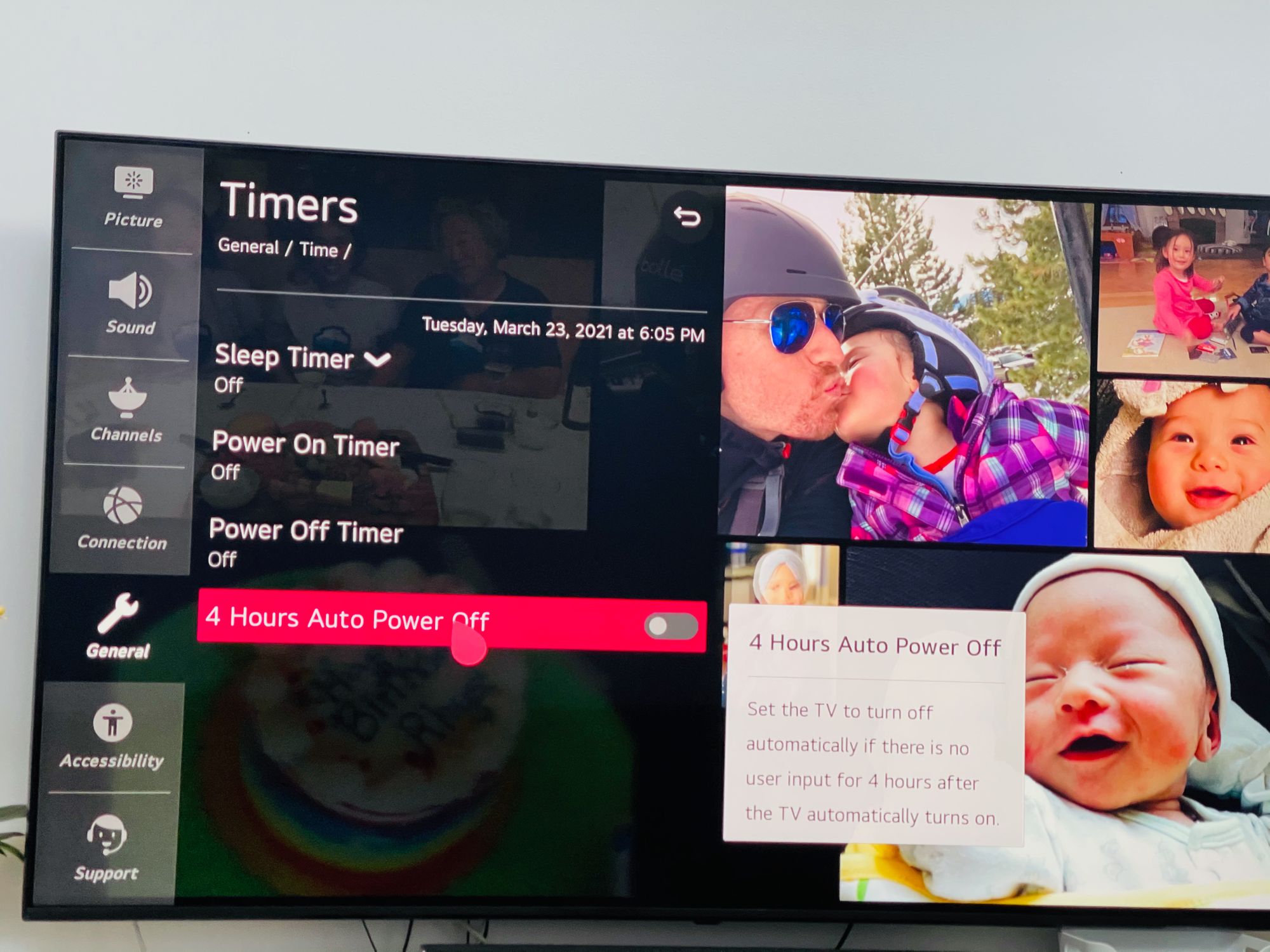 Step 4: Buy an Alexa SmartPlug to control the TV
We wanted to have the TV automatically turn on in the morning, turn off during meal times, back on after meal times, and then off at night. I found the best way to automate that was with this Alexa SmartPlug by setting up Alexa Routines. We also created voice commands to "Turn the TV on" and "Turn the TV off".
The SmartPlug will only work if the TV automatically turns back on when the plug has power again – many TVs don't. It took a few trips to Costco to find the LG TV above that works with the plug.
That's it! It's really magical for both the kids and adults to be able to relive memories in little moments throughout the day when walking by the TV.
PS if you have an Apple Watch, you can set the watch face to also show the same album, which is one of my favorite things about the watch.